HDrive17-ETH – early bird
CHF295.00 – CHF349.00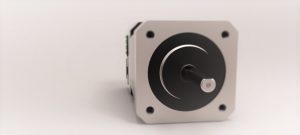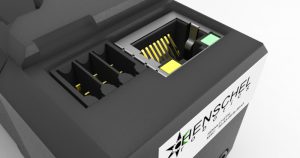 Our integrated Servo motor with Ethernet. With 10% early bird discount!
Caution: Shipping of the second badge starts in October 2017
Datasheet (German) : Anleitung_HDrive
Description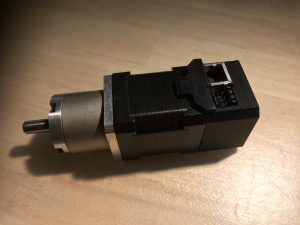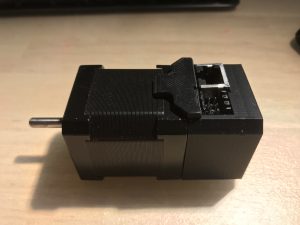 The HDrive17-ETH is an integrated servo motor with Ethernet.

ShippingFurther information
All our early birds have a solid, 3D-printed case. They don't have any IP certificate and should be used indoor, in dry environments.
The UDP communication frequency of the early birds is higher as specified. The motor is sending with a maximum frequency of 2.5 kHz. This frequency can be reduced to 1 Hz through the web interface.
Today are selling and shipping to the following country's: Austria, Switzerland, Germany, UK,  France, Italy, Nederlands. Please get in touch with us if your country is not in the list.
Billing
Outside of Switzerland we only accept PayPal payments so far.
Additional information
| | |
| --- | --- |
| Weight | 0.5 kg |
| Dimensions | 80 x 42 x 42 mm |
| Speed reducer | Gearbox 27:1, Gearbox 5:1, no speed reducer |